The Fact is that majority of peoples with peripheral neuropathy do not take proper care of their feet, they do not follow their doctors' instructions about foot care. 
Studies show that peripheral neuropathy affects more than 20 million people in the United States. People with diabetes have a high risk of peripheral neuropathy. 
If you have peripheral neuropathy, finding comfortable shoes has been a challenge.  
That is why we have created a list of the best shoes to wear for people who suffer from peripheral neuropathy. 
We have shortlisted the top shoes for neuropathy that are comfortable for you. 
It is all-important that patients with diabetic neuropathy and especially those dealing with peripheral neuropathy choose the right shoes to prevent any further complications or discomfort. 
A solid pair of supportive footwear can really make the difference. Many people find that choosing a diabetic shoe really helps — even if you're not a diabetic person. 
Although, if you are uncomfortable with your footwear, it is necessary to be a regular podiatric checkup to maintain foot health. 
Best Walking Shoe for Neuropathy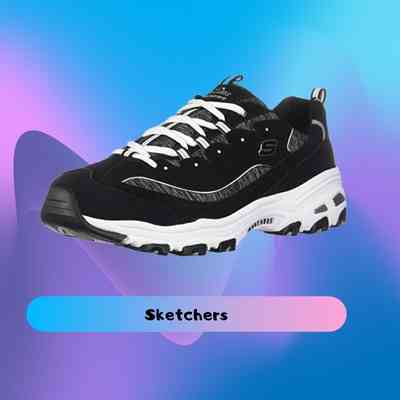 Orthopedic Shoe for Neuropathy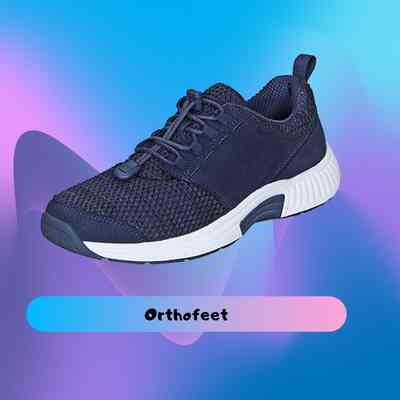 Dressing Shoe for Neuropathy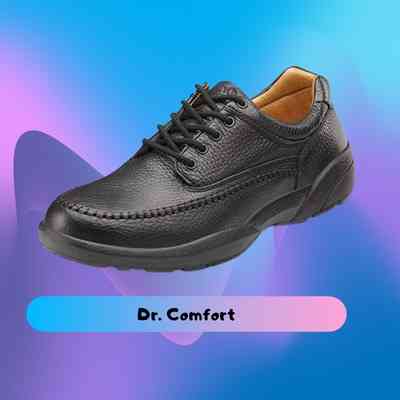 Stylish Shoe for Neuropathy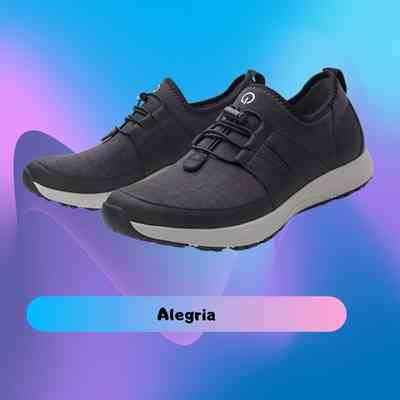 Tips for choosing shoes for peripheral neuropathy
If you have peripheral neuropathy in your feet, choosing the right footwear is vitally important. 
To prevent foot conditions, it is essential that people with peripheral neuropathy take these guidelines into account before, during, and after choosing the new footwear they will wear. 
Here are some tips to help you know what to look for and what to avoid when choosing shoes for neuropathy: 
Measure your feet regularly, as their size can change over time.

 

Do not buy shoes early in the day, you should know that the feet can swell and change their size throughout the day.

 

Try on the shoes with the socks you would wear if you bought them. This way you can make sure they fit your feet correctly.

 

Check that the distance between your longest toe and the tip of the shoe is half the width of your thumb.

 

It is preferable that the shoes are made of soft leather, as they can stretch over time.

 

opt for a cushioned surface over a thin leather sole, as these together have better shock absorption.

 

Choose wide toe box shoes – The shoe should not be larger than your size, it should only have a special width that will give you comfort when walking.  Also choosing

wide-width shoes will reduce future complications like bunions

and blisters.

 
What kind of shoes should you wear if you have neuropathy in your feet?
After purchasing a new pair of shoes, specialists recommend dividing their use over a certain period of time. In that sense: 
When you use your new pair for the first time, you should wear them for an hour or two, and then check your feet to make sure there are no cuts or blisters. 
The next day, wear them for three to four hours and continue on that schedule—increasing continuous wear time—until you feel completely comfortable in them. 
Does wearing shoes make neuropathy worse? Here is the TRUTH
If your feet are affected by neuropathy, check your feet daily for discoloration or wounds.  
Be sure to wear comfortable shoes and socks.  
Tight shoes and socks can reduce blood circulation, and increase pain, numbness, and injury. So, make sure that you wear properly fitted shoes if you have peripheral neuropathy in your foot. 
Does self-massage help peripheral neuropathy? Explained
Massaging your foot helps peripheral neuropathy 
It is also important to implement the self-massage techniques taught to you by your physical therapist or occupational therapist. Self-massages will improve your health and help control symptoms. 
Also, make sure you exercise regularly. Walking is good exercise for your health and helps keep your muscles flexible. 
Stretching your lower back and calves also helps keep your muscles flexible. 
Massaging the feet and hands may also relieve stiffness. You can also use massager machines to do that. If you massage with lotion or cream, be sure to clean your hands and feet afterward. Those products become slippery. 
If you go to a gym to work out, tell the instructor that you have peripheral neuropathy. That person will tell you which equipment is safe for you. 
If your physical or occupational therapist gave you exercises to do at home, be sure to do them the way you were taught. 
Let's Look the Best Walking Shoes for Neuropathy
Cute and comfortable
Great cushioning and Improves your walk
Lightweight.
Breathable Upper.
There are plenty of options available for walking shoes for neuropathy, but many of them lack the comfort and support that make your condition worse.
New Balance is a category leader in walking shoes, because the exceptional heel cushioning and support it provides. Their 577 V4 walking shoe is comfortable and supportive without being too bulky, even right out of the box. Also, it offers everything you need in footwear to help with your peripheral neuropathy.
They are fairly light weight – the pair weighs just 28 ounces, but they are not totally mesh like many shoes have become. But they retain enough mesh to provide great breathing and minimize heat, while providing the lighter weight.
If you have peripheral neuropathy and having difficulties to walk; try this comfortable walking shoe you can immediately fells the difference!
Are New Balance Shoes good for Neuropathy?
Research has shown that peripheral neuropathy occurs in more than 50% of people with diabetes and is an important risk factor for amputation, and reduced physical mobility.
New Balance diabetic walking shoes are designed to protect the foot from skin breakdown for sensitive feet — with the wide toe box and lots of plush cushioning for shock absorption, the New Balance 990 is a great option for people who suffer from neuropathy.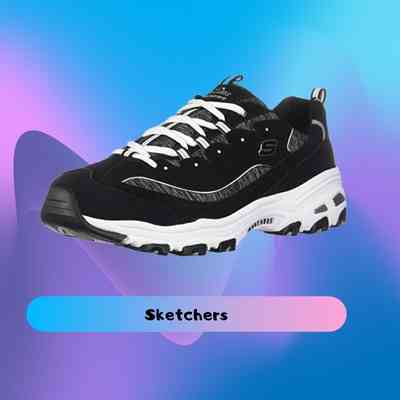 Skechers Afterburn Memory-Foam Lace-up Sneaker
 Memory Foam Insoles provides great support
Breathable
Comfortable Upper.
According to the National Institute of Diabetes, between 60 and 70 percent of people with diabetes have some form of neuropathy. The most common type of neuropathy is peripheral neuropathy that affects the feet can make it difficult for a person to stand and walk.
Skechers shoes are extremely popular among walkers, but their Afterburn Memory-Foam Lace-up Sneaker is a solid choice for people who suffer diabetic neuropathy and looking for a comfortable and supportive shoe for all-day wear. It provides all the qualities that are needed for people who suffer from foot ailments including neuropathy.
The company's success stems from its high quality, diversified, and affordable product line that meets consumer's various lifestyle needs.
The soft insoles certainly help the feet soreness and pain. As well they cost much less than specialty shoes for feet problems. These are fit well, very comfortable, breathable, look great, and stay clean looking with almost no maintenance.
Are Skechers good for neuropathy?
Many people find that the Skechers shoes are really comfortable, and it provides you plenty of support, even on long walks. 
The shoe already feels bigger inside, so even with peripheral neuropathy you can wear these all day without any discomfort.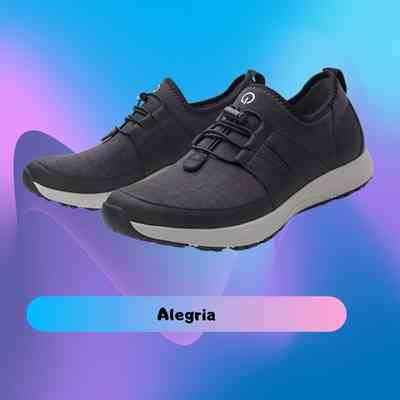 Shock Absorption
Comfortable fit
Breathable
Cushioning.
Minimalist shoes with little cushioning are popular right now, but if you have diabetic neuropathy; you need to find highly cushioned shoes that aid in shock absorption.
If you have peripheral neuropathy, you need some extra support and cushioning when you're walking or running, the Alegria TRAQ is perfect for you — with its excellent shock absorption and comfortable fit, it's ideal for people with diabetics or anyone who suffer from peripheral neuropathy and sore feet.
The shoes have a very thick midsole, which makes it feel like you are walking on a thick layer of gel. It sounds weird, but, it's really amazing. They are expensive but they really do work. You can walk without any pain or discomfort and that makes the cost worth every penny.
Are Alegria good for neuropathy?
According to the podiatrist, they have superb mid-sole support, with just a little bending for the toes. 
The heel is well placed and heavily cushioned. 
There is room for orthotics if they aren't too thick. The thicker they are, the tighter the toe box and overall fit.
 It is designed to give added comfort and support to people suffering from foot neuropathy.
Here are the Best Orthopedic Shoes for Peripheral Neuropathy
Ortho-feet Diabetic Men's Dress Shoes Gramercy
Innovative orthopedic cushioning 
Good for every day use
Roomy toe box
Comfort
Orthofeet's orthotic shoes are built with an innovative Ortho-Cushion system, this ergonomic sole with air cushioning system will soften your step and the contoured orthotic insole gives you the stability you need and enhances your foot's ability to move naturally.
Orthofeet is a category leader in orthopaedic dress shoes, this shoes are not the best dress shoes, but acceptable. However, if you need a comfortable diabetic shoe for your sensitive feet, this orthofeet is a great option.
It is a therapeutic-footwear with cushioned insole and non-skid outsole, and also it has more room in the toe box which is important for people with a diabetic neuropathy. The only drawback is they are little pricey but worth the money in my opinion.
If you have peripheral neuropathy, finding comfortable shoes has been a challenge. These are Medicare-approved diabetic shoes, so they're a great choice for men if you're looking for a neuropathic shoe for all-day wear.
People who suffer from neuropathy say's – they feel good on feet with neuropathy for hours, even with a lot of walking. However, make sure you get the correct width.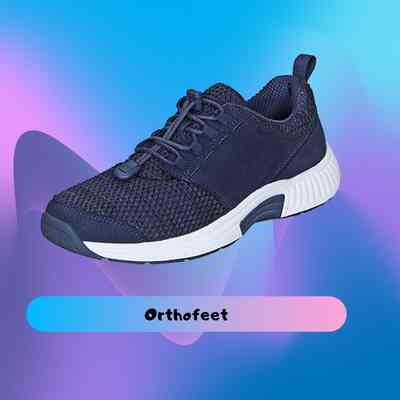 Ortho-feet Diabetic Women's Dress Shoes
Innovative orthopedic cushioning 
Design
Orthotic insole
Comfort
They are very comfortable from the first moment so you can walk with them for hours, either on the roads or in the city, on your excursions to Nature, on trips or in your day to day. 
Memory Cushion technology helps to redistribute the pressure exerted by the entire sole, providing a sensation of lightness.  
In addition, the materials are breathable, so it is also possible to use them without socks, and they have been treated to prevent the appearance of bad odors even over time.  
If you are looking for comfortable orthopedic shoes for peripheral neuropathy, this ortho feet shoe is for you. 
Best Dress Shoes for Peripheral Neuropathy
Medicare and Diabetic Approved
Wide Toe Box
Comfort
You no longer have to choose between shoes that take care of the health of your feet and those that are also beautiful. Here you have a clear example. 
The lightweight athletic shoe design of the Dr. Comfort William-X protects your feet from diabetic neuropathic complications and it is comfortable for all-day wear. 
These sneakers adapt perfectly to your feet while giving a modern touch to your look. If you are looking for a dress shoe for peripheral neuropathy, this Dr. Comfort William X shoes is a great choice for you.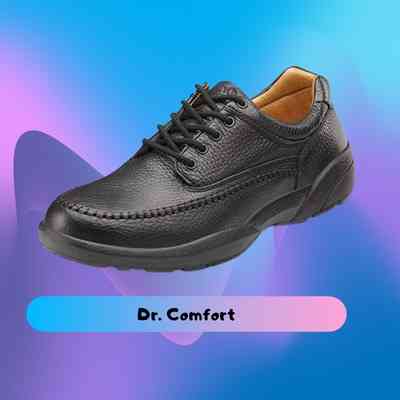 Dr Comfort Men's Stallion
Medicare and Diabetic Approved
Wide Toe Box
Comfort
Design
When people hear "therapeutic shoes" they often think that they are ugly and bulky. But this Dr. Comfort Diabetic therapeutic dress shoe is a good-looking shoe.  
Although we are used to seeing this type of footwear among medical and health personnel, the truth is that it is perfect for anyone who spends many hours on their feet. 
This model stands out for its anatomical insole with a wide last and for being made of perforated eco-leather. 
Dr. Comfort Stallion shoes can protect your feet against the complications of Peripheral Neuropathy. 
Best Sandals for Peripheral Neuropathy
These AEROTHOTIC orthopedic sandals are on the market with a score of almost 4 stars, in addition to being one of the best prices, it has very good comments from buyers, and, in addition, it fulfills a very aesthetic function compared to the others.  
If you are suffering from diabetic neuropathy, this sandal is a good choice for you.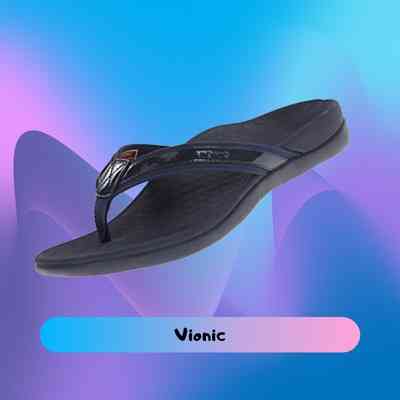 Vionic Women's Tide II Toe Post Sandal
Comfort
Arch support
Orthopedic Sandal
Price
Color choices
Peripheral neuropathy is a complication where the nerves in your feet become damaged due to diabetes, chemo-induced neuropathy, hereditary disorders, inflammatory infections, auto-immune diseases, protein abnormalities and more. It can cause pain, burning, or stinging feelings, and even the loss of sensation. 
Although, studies show diabetes is the most common cause of chronic peripheral neuropathy. It happens when high blood sugar levels damage the nerves. 
Vionics Tide II sandal is a doctor recommended footwear with supportive foot-bed  that can help manage the pain associated with peripheral neuropathy. 
Vionic is one of the most chosen brands by those who enjoy walking and wearing comfortable sandals all day long. 
A few years ago, orthopedic shoes were not very aesthetic, so many people refused to buy them.  
In any case, currently, there are different types of sandals models so that women can feel comfortable wearing them, adapting them to their style of clothing and, of course, to their problems. 
Thereviewal.com is a participant in the Amazon Services LLC Associates Program, and we get a commission on purchases made through our links.